Hello lovelies!
Today has been one of the few sunny and fresh days that really remind you Spring time is in the air. After a cold blistering week that started off with snow (yes, snow) it's a refreshing start of Spring day that has put me in the mood to go shopping and snap up some Spring time staples for this season. But as I can't get to the shops today I thought I'd write about some of the pieces that have been on my to buy list for a while now.
Neon Brights
What's Spring/Summer without a pop of bright colour to liven up your look? Previously to this year I've never been much of a neon girl but for some reason I've been eyeing up some neon key pieces. Just one integral item added to your look will give it a spot of energy without going too over board.
Colour Me Cobalt Blue
Always a gorgeous colour to have in your wardrobe as it appears regularly in trends and I always find is such a striking tone of blue.
Sandal Me Up
I always hate it when my feet get all hot and sticky during the summer when I'm wearing heels but sandals are the perfect way to keep your feet cool. Heeled sandals are a great idea for work outfits as their heel is not usually too high.
Accessories
One item I've really been lusting for is a see-through plastic purse. Now it's not the most practical if your bag is stuffed with old tissues and empty chewing gum packets but if you're a tidy and confident bag owner you'll be fine.
And of course ever since I saw this beauty on 'The Londoner' blog I have fallen in love with it. It's this Céline wonder.
A Perfect Match
I'm not sure if I'd ever be able to pull off the co-ordinate look but when I find the perfect pattern and shape I can't help but wish.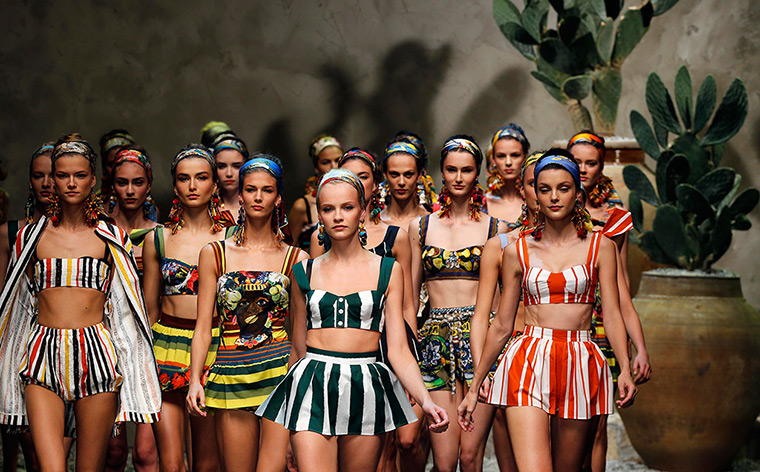 Pop Art
Very recently the pop art trend has come into view and I think it's an easy way of working a bit more dimension and youth into your look. (I have to say however; that I'm not the biggest fan of pop art.)
It's getting to be that time of year when us lassies start to prepare for beach body season. Stash away that Easter chocolate girls!
I'd go on to my beauty wish list but I have to stop before this list gets too long and I begin to look just the slightest bit materialistic ;) But you get the idea. Bright colours, simple silhouettes and over all energetic looks.
I don't own any of these images.