Happy Fourth Day of Christmas everyone!
It is now socially acceptable to be excited for Christmas and whip out those Christmas albums. In fact I'm currently listening to one of my favourites; 'Baby it's Cold Outside'.
Today Topshop decided to give us all an early present and finally revealed who was the star of their first ever Christmas film and the identity of the #whosthatgirl hashtag that's been flying about Twitter, Instagram, Pinterest, Tumblr, Facebook and pretty much every social networking site out there.
But before I tell you who this mysterious lady is I thought I'd give you the chance to give it a guess yourself. So here are some of the clues Topshop gave out over the past couple of days.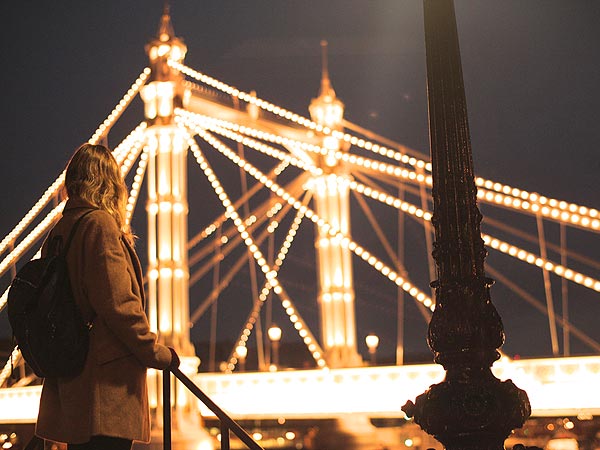 Well have you guessed yet? I have to admit I didn't get it right at all but hopefully some of you did.
Here's the answer;
Yes for all those who guessed right it is the lovely Kate Bosworth! A worthy candidate in my opinion as she suits the Topshop edgy slightly boho brand very well.
The film is very old style with a classic black piano and Bosworth dressed in a brilliant burgundy sequined number singing 'Winter Wonderland' all jazzy, blues like.
Check it out here for the full film:
That's all from me today a short post I know but I'm busy with homework and attempting to study for exams. Enjoy the rest of the week!
Thanks for reading,
Ciara.