Hello lovelies,
So I thought it was about time I did a fashion type blog because I've missed them oh so much. Today I'm going to be going through some of the main trends that appear to be sticking around with us as we move into these cold months, (Only 4 months to Christmas!).
Punk It Out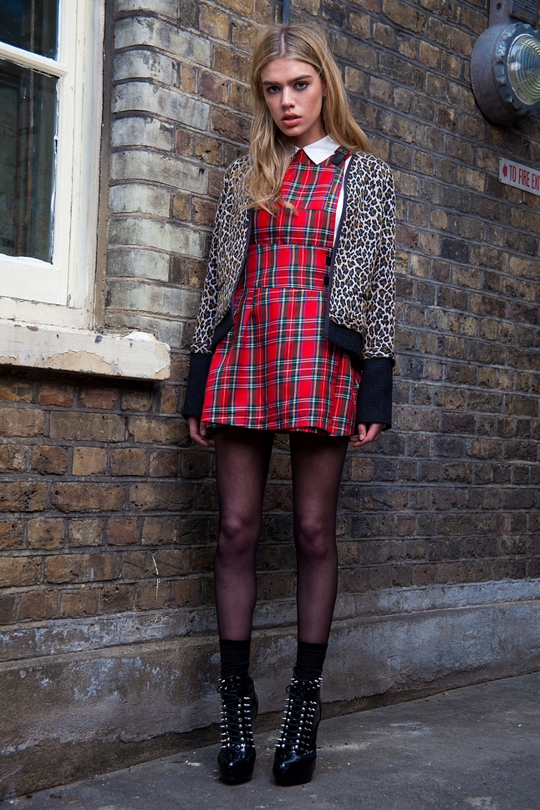 Perhaps the big shots in New York who organised the Met Ball Punk: Chaos to Couture were on the right track as even now it's clear this edgy punk trend will be here to stay as mega high street super-brands Topshop and Primark (that's Pennys for all you Irish readers) have quickly caught on to its potential. If you're looking to pull of this look think classic English urban attitude crossed with tartan and 90's grunge. I recommend investing in a good black leather skirt, a strong plaid/checked shirt and some studs.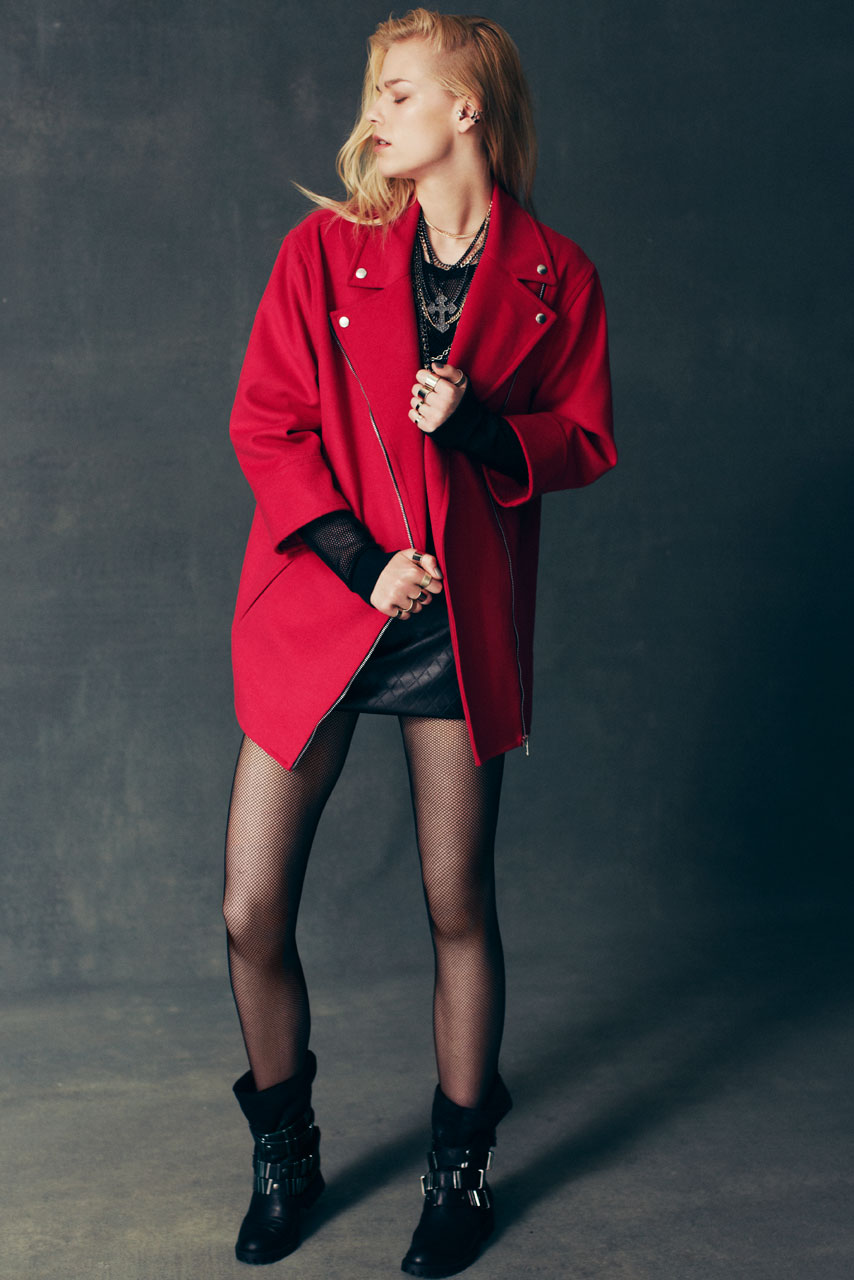 The Coat
Of course it's obvious that every season another 'must have' coat comes into view, last year if I can remember it was camel? Well this year it's the minimal sheath coat. Straight lines, clean and crisp tailoring and no funny business.
Sugar Plum Fairy
This fairy tale trend is so sweet it could possibly give you a tooth ache. Talk about looking at life through rose tinted glasses this trend is all about sherbet shades of rosy pinks, baby blues and pastels of just about any colour. Accessorize with patent leather loafers, rose golds and a lovely pair of cat's eyes sunnies! And if your're still unsure about how to work this look ask Mui Mui, Lanvin and Jonathan Saunders for inspiration.
Texture, texture, texture
This Autumn/Winter to give your look a bit of interest try adding a spot of texture. Everywhere from the high street to the catwalk styles were adorned with combinations of furs, leathers, and ruched fabrics. Luckily this trend can easily be adapted to your everyday style and customised.
I'm sure I've missed out on numerous trends but these 4 numbers are a few of my favourites. If you have any particular suggestions for what is a must buy for this season don't forget to pop it in the comments I'd love to hear them.
I don't know about you but I'm seriously excited to start wearing cosy warm jumpers and wrapping up in a hat and scarf, bring on the bitter cold!
Thanks for reading,
Ciara xx
All photos were sourced from the internet as I do not own them.